We recognize that all our patients are unique and deserve to receive orthodontic care that reflects their individual needs. Our experienced and talented team is committed to working with you and your family to create a comfortable, stress-free, and rewarding orthodontic experience every time you visit our practice.
We are pleased to welcome you and your family, and we look forward to working with you.
---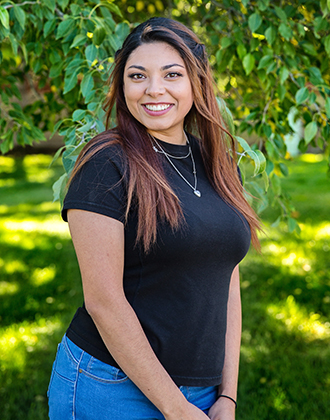 Esmeralda
Orthodontic Assistant
I have been in the dental field for almost a decade and I absolutely love it! I spent the first five years of my career assisting at a family dental practice before transitioning into orthodontics. It was a great decision! I love seeing patients gain confidence in themselves with their new smile. They usually can't stop smiling because they're so happy!
When I'm not hanging out with my work family, I love to travel with my husband any chance I get. When I don't travel, I love to spend time with my Schnauzer Terrier Shiloh and my little satellite-eared Chihuahua.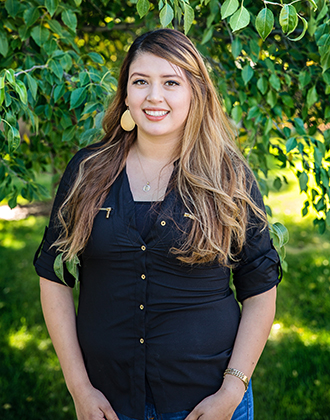 Fernanda
Treatment Coordinator / Front Desk
I completed the dental assisting course at GTI my senior year of high school. I completed my internship here at Granger Orthodontics, was hired, and have been here ever since! I assist the doctors in new-patient consultations and help patients with verifying and billing their insurance. I love being the first one to meet our patients, get them started, and see their smiles change as they also grow up in the two years of treatment!
I was born and raised in Arizona and have lived in Utah since 2013. I love going on hikes, playing soccer, and dancing, but my favorite thing to do is spend time with my baby Leo and my family!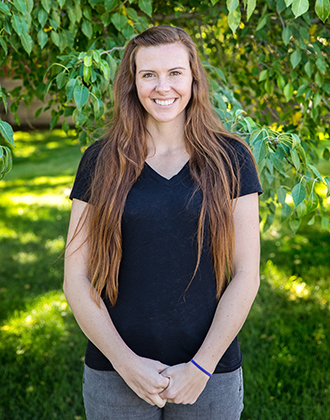 Kelsey
Orthodontic Assistant
I completed my dental assisting training in 2013 and have spent my entire career so far in orthodontics. I help by carrying out the treatment that the doctor has designed for our patients. I enjoy being a part of an awesome team and getting to know our patients. I feel so fortunate to be part of the team at Granger Orthodontics. My best friends and mentors are here. This place is so much more than just a job — it's my family!
I have a big dog named Oakley! We love to go hiking and camping every chance we get. I also love to play soccer and snowboard. I have recently picked up running and climbing as well, which has been a huge adventure!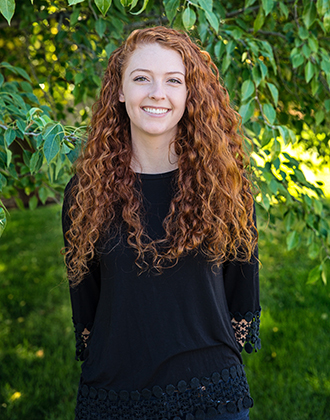 Monica
Orthodontic Assistant
I have always had an obsession with teeth. As a child, I would get giddy about going to the dentist. Later, I went to school at Mountainland Applied Technology College for dental assisting. I competed in HOSA for dental terminology and SkillsUSA for dental assisting and won state in both. Now as a part of Granger Orthodontics, I do whatever it takes for our patients to have an awesome experience and leave our office with a beautiful smile. The people I work with are some of my best friends, and I'm so happy to spend my days with them.
When I'm not at work, I love to be outside! Some of my favorite things to do are go rock climbing, camping, backpacking, hiking, and slacklining.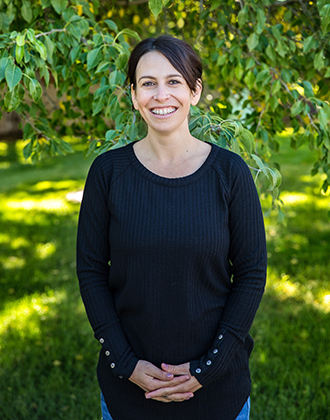 Mel
Orthodontic Assistant
I joined the Granger Orthodontics team in 2017. I assist our doctors with patients' orthodontic procedures. I really love just hanging out with our patients and making them have fun and enjoy their time in the office. Our whole team at Granger is amazing. Everyone lifts each other up. It really is like a family here!
I moved to Utah from Montana with my husband. We just had our first kid — a baby boy! We love anything outdoors: skiing, climbing, mountain biking, and running. And we are learning to do it all with a baby!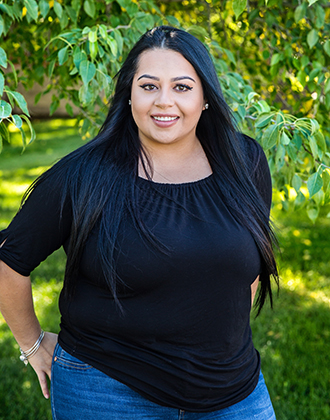 Raquel
Orthodontic Assistant
I worked in the general dental field from 2008 to 2015 and pursued continuing education in orthodontia in 2015. Shortly after, I became a team member at Granger Orthodontics! I help our doctors ensure the quality of care and comfort of our patients during the process of orthodontic treatment. I have an amazing opportunity to meet and interact with interesting people every day — I love being part of the family here!
I cherish my time off to spend time with my husband and my extended family. We enjoy hiking with our three fur babies and love to travel to new places.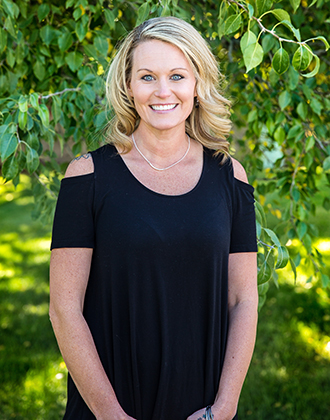 Keri
Treatment Coordinator
I joined Granger Orthodontics in 2012 after falling in love with orthodontics as an assistant. Now as a treatment coordinator, I work with all our new patients to introduce them to our office and to orthodontics, help during their new patient exam, and present fee estimates and billing. I love working with so many different personalities. The staff here is fantastic, our patients are a great mix, and our doctors are amazing at keeping a happy office! There is truly a team atmosphere here at Granger Orthodontics that you don't find just anywhere!
I have six wild kids who are full of life. My husband and I have worked really hard to blend our lives and kids and have been together for almost a decade. We love to camp, fish, and be outdoors. I love to hike and run at least one Spartan race a year, just so I can play in the mud! We have two cats, Marshmallow and Milo. Fall is our favorite time of year: football, pumpkin spice, and cooler temperatures!